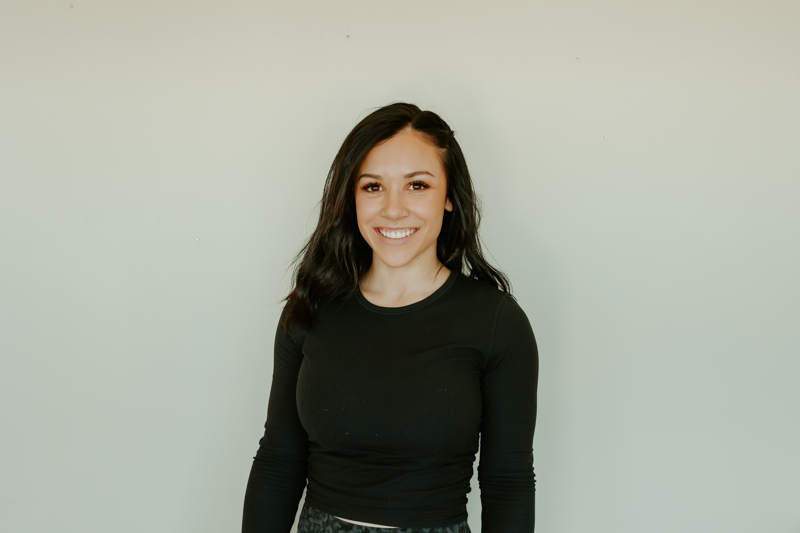 Asia Rivera
Hi, my name is Asia and I'm a certified Yoga Instructor, Personal Trainer and Group Fitness Instructor. Fitness has always been apart of my life but it really became a priority postpartum. I not only enjoyed reaching my personal goals but became obsessed with encouraging others to do the same! Witnessing the growth and development of others warms my heart like no other. I like to think the universe brought me to Soul Revolution exactly when I needed it most. After winning a giveaway and coming in for my first yoga class, I knew this was a place I would return to many a time. Fast forward to today, I am so excited to be leading a Hot Pilates class on Wednesday mornings, as well as having completed my 200-hour yoga teacher training program with Soul Revolution. I hope to help you find your next best self on the mat little by little.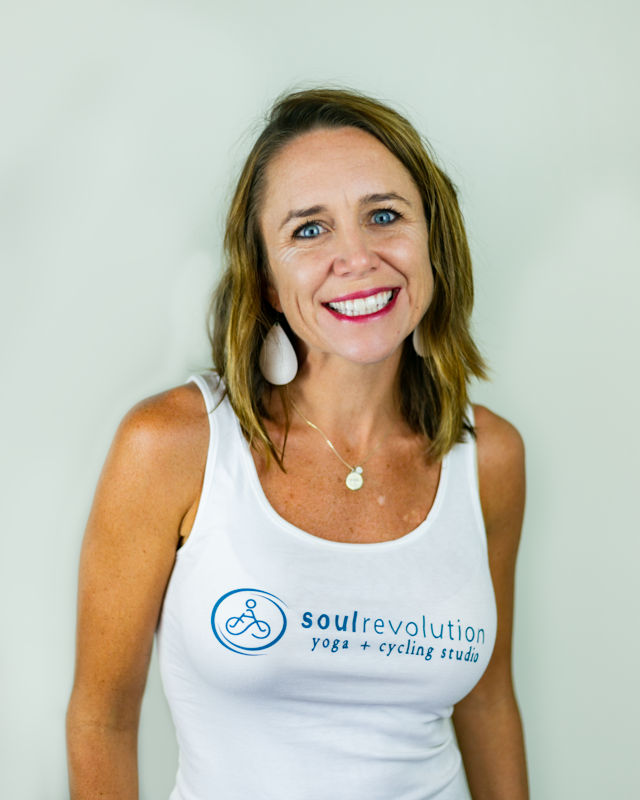 Natalie Berning
Natalie loves all things fitness. Natalie loves curating playlists and rides that motivate you to work to your max while riding the rhythm and pushing you out of your comfort zone. Natalie's motto is, "let's get comfortable with the uncomfortable." You will leave her class full of energy, confidence and ambition for the day ahead. Natalie looks forward to sharing her love of fitness and high intensity exercise with you! When not getting her sweat on and her heart rate up- you'll find her working as a full-time mom to her 5 children and full-time wife to her husband Matt.
Nichole Schnee
Nichole is a Dubuque native who started her yoga journey in 2016 and felt all the amazing benefits of yoga physically, mentally and spiritually. She realized with the help of yoga, a person can truly transform into the best version of themselves. After continuous practice she felt more self-aware, had more clarity of thought, as well as an overall feeling of peace and calmness even when the stress of life was REAL! She truly believes if everyone practiced yoga, the world could be an even better place!
Nichole is a mother of two beautiful daughters and two adorable doggos! She is a Yoga Alliance 200-hour certified yoga instructor, a licensed radiographer and CT technologist, and a licensed health and life insurance agent. She believes in the benefits of a healthy lifestyle both physically and mentally and is genuinely excited to help students on their yoga journey!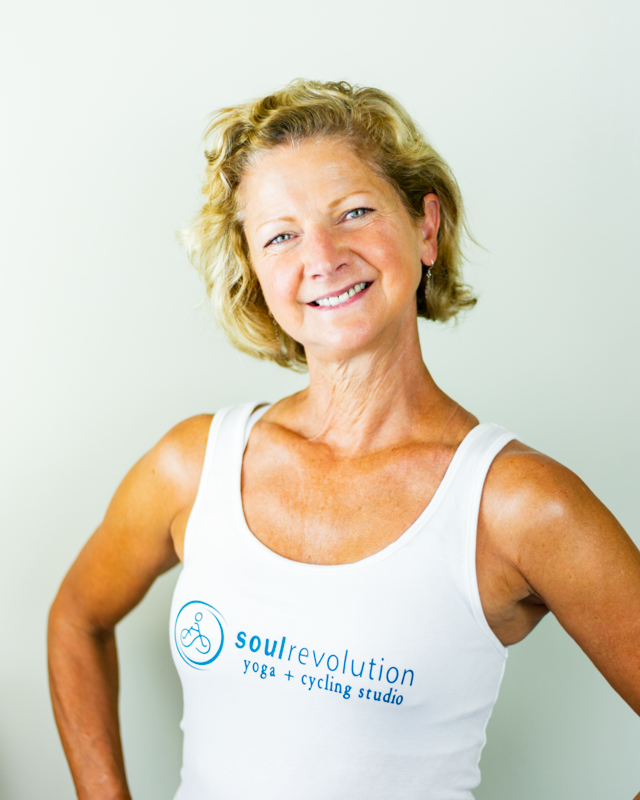 Susan Swift
Susan Swift brings to the mat a vast array of experiences over her decade-plus of leading yoga practices. She has taught a gamut of classes over the years ranging from beginners, in such classes as Yoga Basics, as well as advanced classes that work toward a challenging peak pose. In addition to the countless flow and yin studio classes she has taught, Susan has also conducted group classes with such titles as: yoga for cancer patients, yoga for athletes, yoga for teachers, and mom/daughter partner yoga. Known as "swifty," this instructor has been a part of several yoga teacher training sessions, has taught at the Midwest Yoga and Oneness Festival, and has created specialty workshops focusing on arm balances and inversions. No matter what type of practice she has planned, swifty begins her classes with a meditative style and, throughout, maintains focus on the breath and the present moment.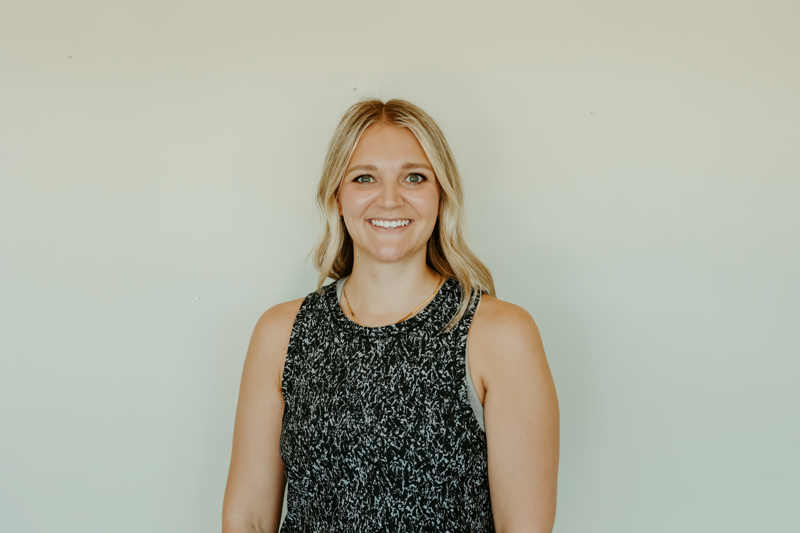 Morgan Schmitt
Morgan began practicing yoga in 2017 after the birth of her second child. She found it to be a great way to find the calm in her crazy life with a toddler and a newborn. Morgan made the transition to Soul Revolution when their doors opened with the intention of strengthening her yoga practice. Not only did she strengthen her yoga practice but she also found a love for cycling. Morgan quickly became a regular who doubled up her morning classes, taking both the yoga and cycling classes back to back. You can now find Morgan regularly practicing at the 8:30 am classes. When Morgan is not at the studio, she is a full-time mom and wife. Morgan is a certified yoga instructor and cycling instructor.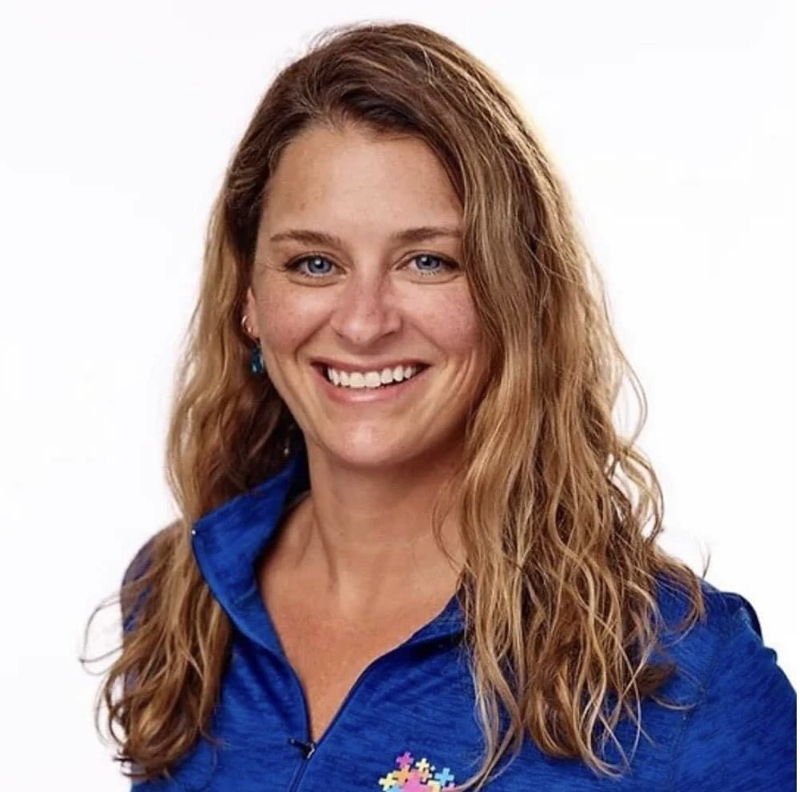 Meghan Smith
Meghan began practicing yoga in 2017 after the birth of her second child. She found it to be a great way to find the calm in her crazy life with a toddler and a newborn. Meghan made the transition to Soul Revolution when their doors opened with the intention of strengthening her yoga practice. Not only did she strengthen her yoga practice but she also found a love for cycling. Meghan quickly became a regular who doubled up her morning classes, taking both the yoga and cycling classes back to back. You can now find Meghan regularly practicing at the 8:30 am classes. When Meghan is not at the studio, she is a full-time mom and wife. Meghan is a certified yoga instructor and cycling instructor.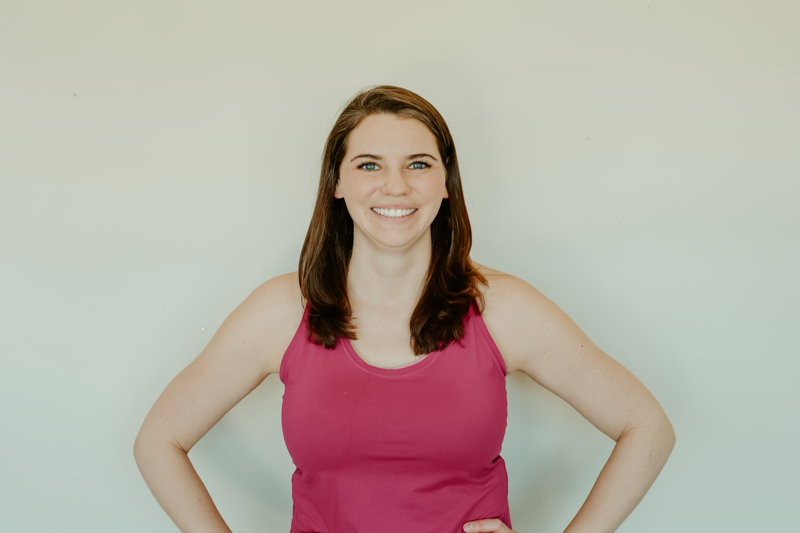 Maggie Appel
Maggie's interest and passion for fitness kicked off in 2015, when she moved to New York City and started visiting fitness studios/gyms as a way to build community, keep a healthy lifestyle, and get to know new neighborhoods. Through cycling, yoga, running and HIIT classes, Maggie found her passion for cycling stood out among the rest. In 2017, she completed her first cycling certification and began teaching at a boutique studio in Astoria, Queens for 3 years.
After big life changes brought her to Dubuque, IA, Maggie keeps cycling and fitness in her life- She loves to create fun and uplifting classes that keep you smiling while working hard!
When she's not biking/cycling, Maggie loves travel, international education, learning new languages/cultures and making friends with all dogs.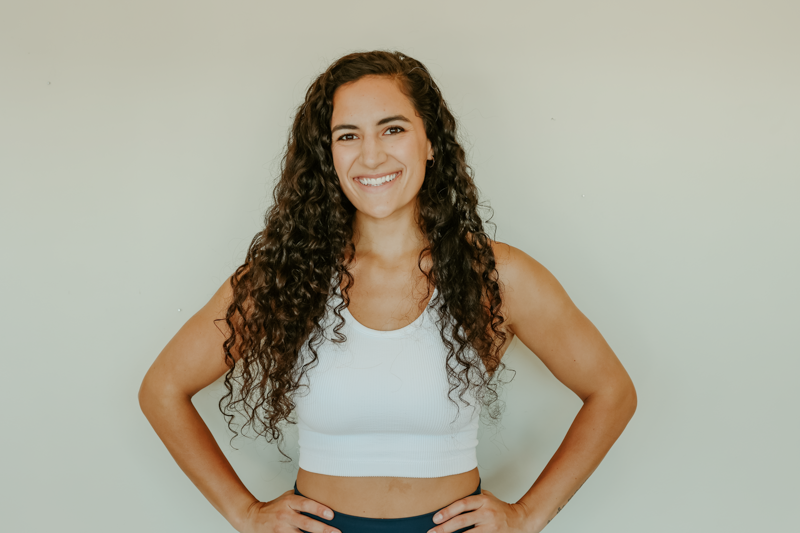 Logan Lynch
Logan loves to encourage you, challenge you, and be your own personal HYPE woman in her classes! She loves finding new ways to be active, and once she found cycling she was hooked by the music and energy of the room. She is a pelvic floor physical therapist, so in addition to providing a motivating ride – she is always providing great cues for exercise form. Outside of the studio, Logan runs her own practice and enjoys CrossFit as her other way of staying active.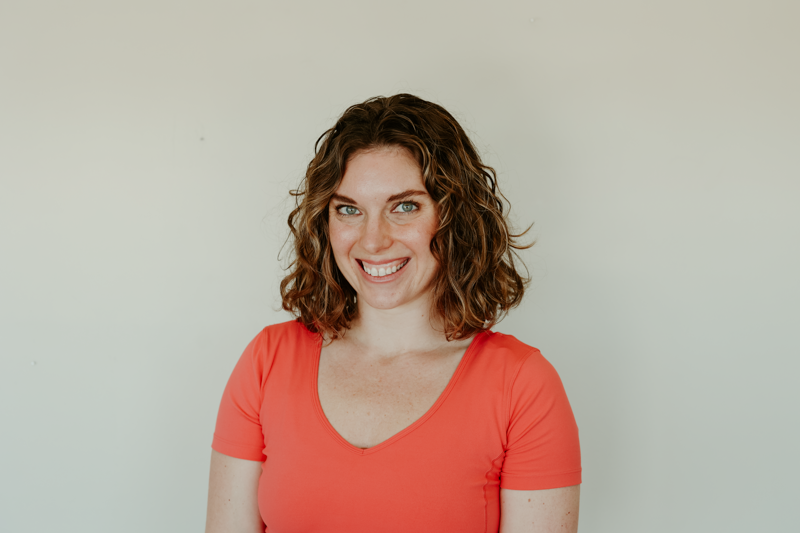 Laci Hoffman
Throughout my adult life I have always been drawn to the practice of yoga. I love the fluidity of a beautifully sequenced vinyasa class and how when paired with the breath, the practice feels like dancing.
I started attending yoga class in college as a way to increase my flexibility because as a collegiate dancer, I didn't have the flexibility and extension that I felt like I needed. Fast forward a few years and I still found myself leaning toward yoga as a way to balance out my physical lifestyle as a fitness professional. I pursued my 200 hour Yoga Teacher Training certificate in 2014 as a way to deepen my knowledge of the practice and have the ability to teach classes, but I walked away from my first yoga teacher training with so much more than pose sequencing. I learned authenticity, abundance, and friendship at a pivotal time when I had also become a new mother. The entire experience was beautiful and impactful. And yet, I didn't hold on tightly to my yoga practice and overtime I was rarely on my mat and generally consumed by the patterns of motherhood and daily life. But like so many people, in 2020 my daily life dramatically changed because of the covid pandemic and after suffering and recovering from a tightness induced running injury, the yoga practice was once again drawing me back in. However, this time was different because I was different.
For me, yoga has become the perfect ritual. I come to my mat everyday because the practice grounds me and has changed me both mentally and physically. I am so grateful to have the opportunity to share the practice of yoga that continues to fill me up with gratitude and challenge my ego. I hope my classes inspire a love of the ritual with a curiosity for the possible.
Outside of teaching yoga class, I work with Challenge to Change as a yoga in the school's educator and studio ambassador. I spend most of my time with my husband and two sons chasing little adventures and pursuing many different interests.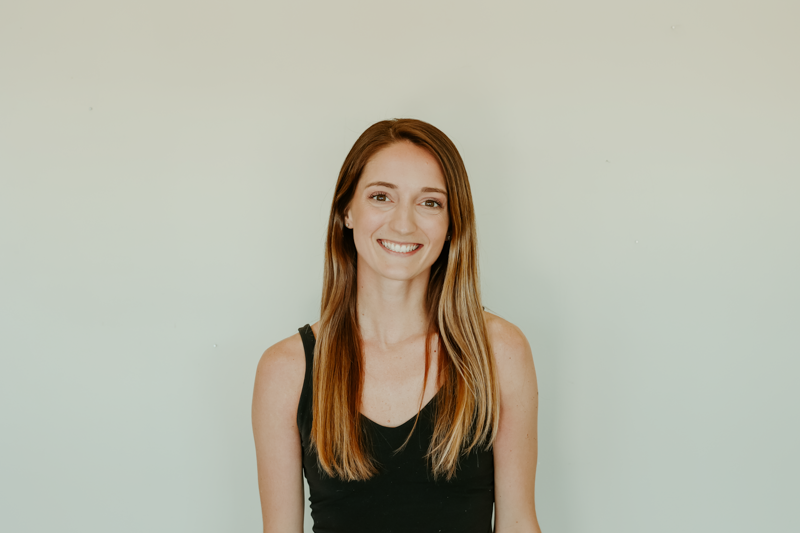 Krista Grutz
Yoga made an impact on Krista the first time she stepped onto her mat. The connection she felt with her mind and body kept her coming back and helped her begin a daily practice. Krista became a yoga instructor in 2018 and has enjoyed helping others find similar benefits in their own practice. Krista enjoys using breath to guide movement in flow style classes to help find that inner connection and presence while cultivating energy throughout the body.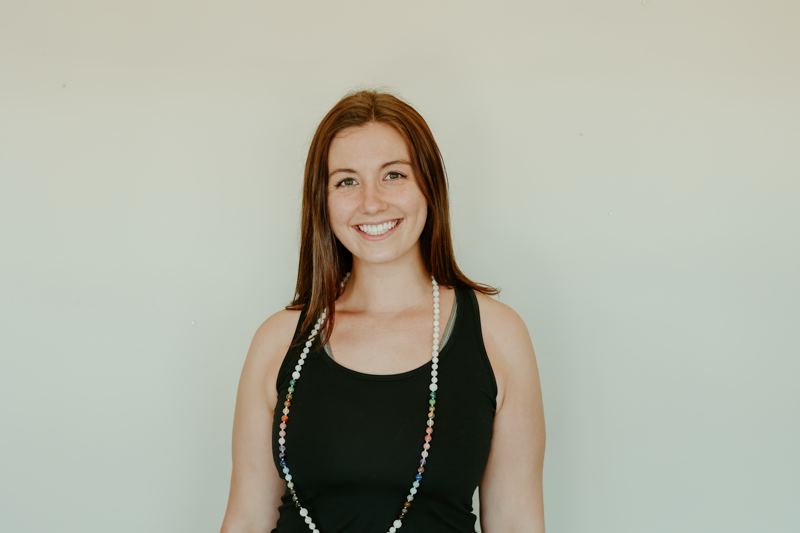 Katie Bailey
Katie began practicing hot yoga in 2017 as a way to challenge and connect with her body. Her love of the mental, physical, and emotional benefits of the practice led her to pursue her RYT-200 certification in 2020, and her Yin instructor training in 2022. Katie's classes seek to develop the mind/body connection through intentional, meditative, and fulfilling breath-to-movement. She offers a variety of classes, from gentle and restorative Slow Flow and Yin, to energizing and fun power flows. When she's not on her mat, you can find Katie taking walks with her dog & partner, cooking, reading, or working in her garden.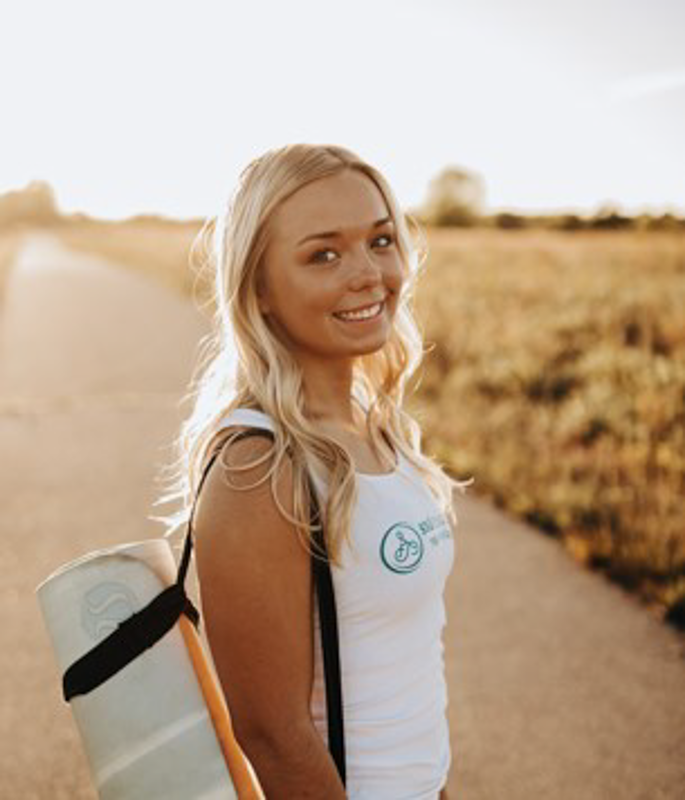 Kate Hingtgen
I'm currently a student at the University of Iowa, however, I started practicing yoga my freshman year of high school. Immediately I fell in love with the physical and spiritual practice. Throughout high school, my yoga mat became my "safe place." I decided I wanted to get my yoga certification during the pandemic. In 2021, I received my 200-hour Yoga Teacher Training Certification at Hothouse Yoga Studio. Throughout my journey of being a committed yogi, I have learned there is nothing more beautiful than your authentic truth. . I am excited to not only be a student, but a teacher at Soul Revolution!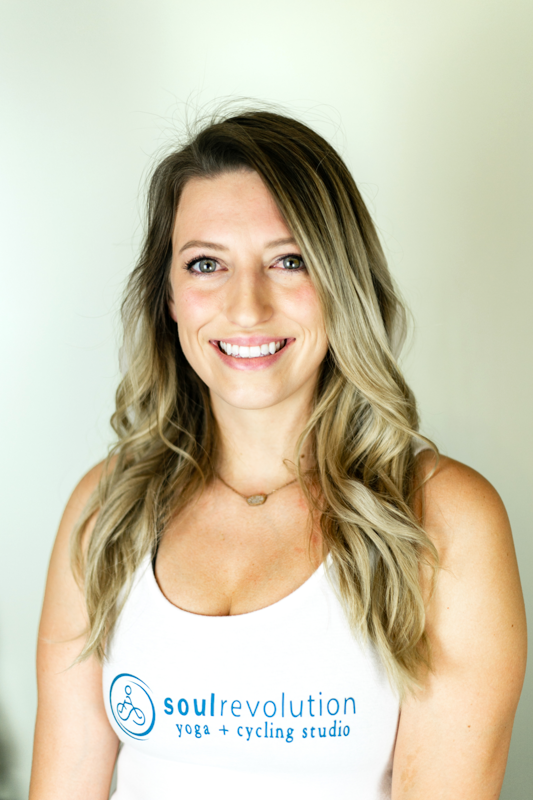 Kassy Moore
Kassy is an upbeat, enthusiastic certified Spinning Instructor.  She works as an Aesthetic Nurse injector at Faces Medspa and Emergency Department nurse. She loves a fast paced environment and to keep you feeling your best.  She is always up for a challenge and brings that same energy into the cycling room.  You will leave class with Kassy feeling stronger (mentally + physically), empowered and energized.  She grew up in the outskirts of Dubuque and currently resides here in town with her husband, Daniel, sweet baby boy Oisin and pup, Jax.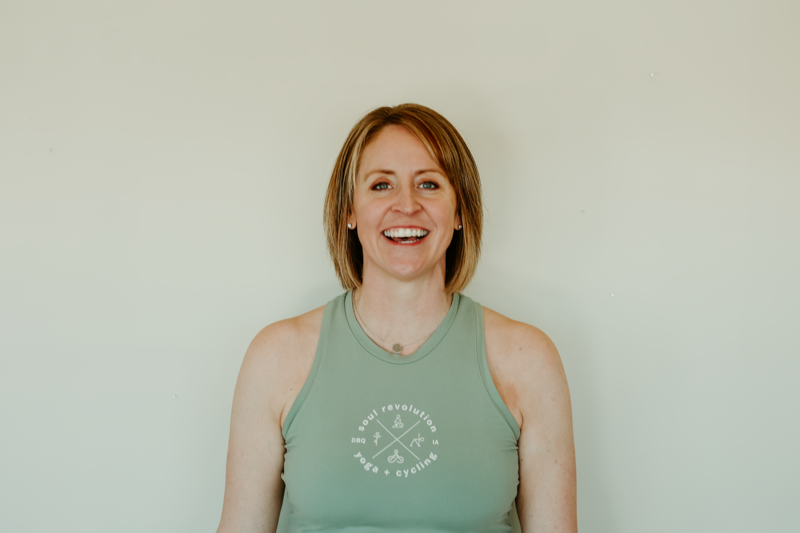 Holly Henricks
Holly began personal training over 15 years ago. As an adjunct to training, she began teaching fitness classes as another way to challenge both herself and her clients. Holly is passionate about the importance of exercise in overall health and loves to share that with her classes. She has been trained in indoor cycling, Bosu and aqua. When not in the studio Holly works at Dubuque Physical Therapy as a licensed massage therapist.
In her spare time she enjoys playing volleyball and trying to golf; as well as enjoying the libations that go along with those sports. 😉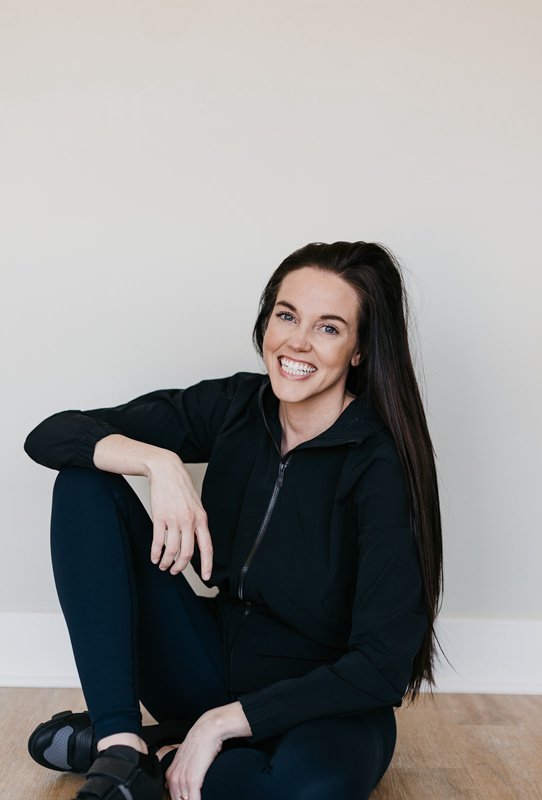 Hillary Drewelow
Hillary is a certified cycling instructor who likes to create an upbeat environment that encourages a powerful mind-body experience. Her passion for cycling began in July 2020 and has inspired her to become an instructor. Cycling has truly encouraged her to push her fitness goals and she's passionate about the opportunity to inspire others in class. Hillary loves to fill the room with good vibes, energy and fun. While her class style and music change every ride, one thing stays the same: her energy. Outside the studio you can find Hillary working as a full-time Project Manager at AssetWorks, or waiting tables at the Moracco Supper Club. Hillary and her husband Gabe reside in Dubuque, Iowa area.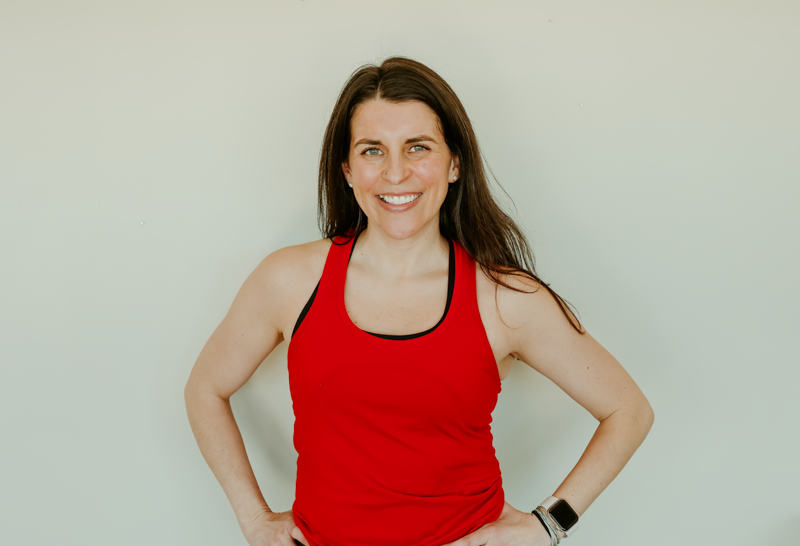 Danielle Daughetee
Danielle is a certified yoga + cycling instructor, has always led an active lifestyle and feels best when moving her body. She started participating in cycling classes over 15 years ago and fell in love with the fast pace of the class combined with the upbeat music. Danielle strives to provide an upbeat, energetic class that is challenging yet enjoyable.
Danielle has also enjoyed the practice of meditative movement that yoga provides for over 10 years and continues to find her way to her mat on a regular basis and this led her to complete her 200-hour yoga certification at Soul Revolution.  As a yoga teacher Danielle strives to provide a balanced, all levels class that is challenging yet enjoyable. She hopes you leave class feeling all the wonderful benefits of yoga.   When not in the studio, Danielle enjoys spending time at home with her two children, husband, and mischievous dogs.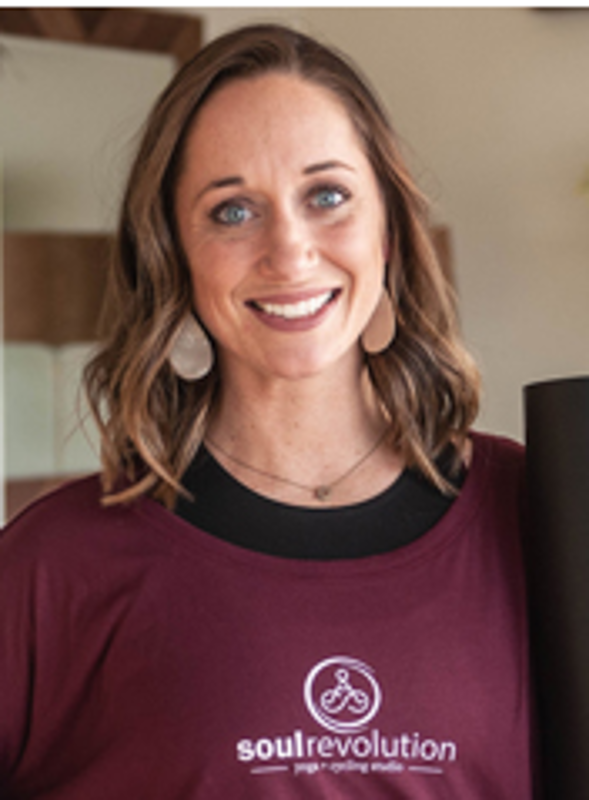 Ashley Ayala
Ashley began her yoga practice in Iowa City while attending the University of Iowa. It was a few years after her dad had passed, and she was quickly hooked to the classes. She noticed her body relaxing and her mind quieting. Through a local studio she found a consistent practice, a group of like-minded people, and a community turned family. It was exactly what she needed. She enrolled in Hot House Yoga's 200-Hour Yoga Teacher Training – with the idea in mind that maybe, someday, she could open her own studio and offer to others what this place had given her. 
Ashley's true passion was rooted in yoga but also recognized many yoga practitioners desire for a cardio aspect in their practice. Adding cycling seemed like the perfect addition and the two complement one another so well. 
After years of dreaming, months of planning and the encouragement of her husband Ricky, Soul Revolution Yoga + Cycling became a reality and opened its doors in December 2018. 
Ashley is a registered and certified Yoga Teacher and Indoor Cycling Instructor. When not at the studio, she is soaking up snuggles with her 2 daughters, Autumn + Aubrey, son Hunter, and husband Ricky. They enjoy any outdoor activity, cheering on their favorite sports teams and spending time with family and friends.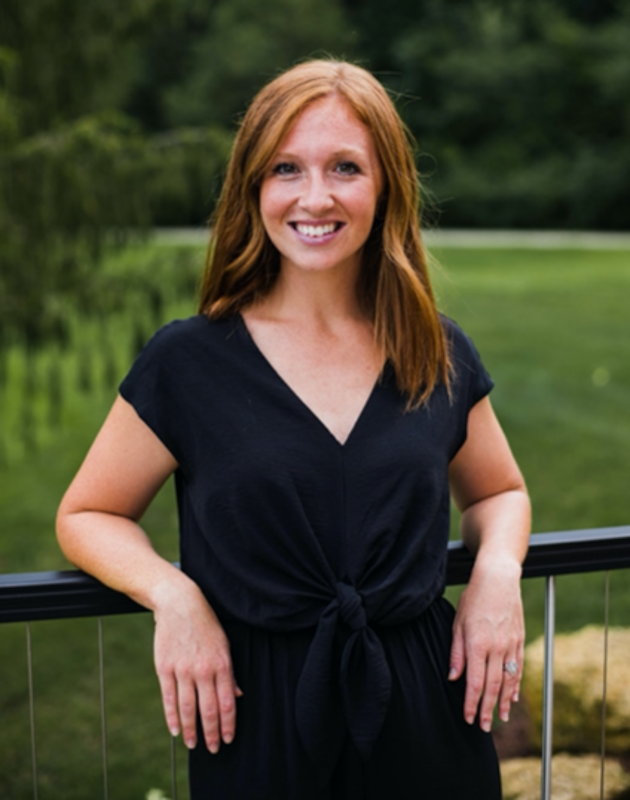 Anne Funke
Anne Funke is a 500-hour E-RYT and has been certified since 2013. Anne has taught in a variety of spaces in Dubuque over the past decade, and loves teaching a creative vinyasa practice that involves breathwork and a bit of fun. She's also led a 200-hour and 300-hour yoga teacher training in partnership with Challenge to Change Inc. Outside of yoga, Anne loves adventuring with three young children and husband. Anne is excited to be part of the teaching community at Soul Revolution!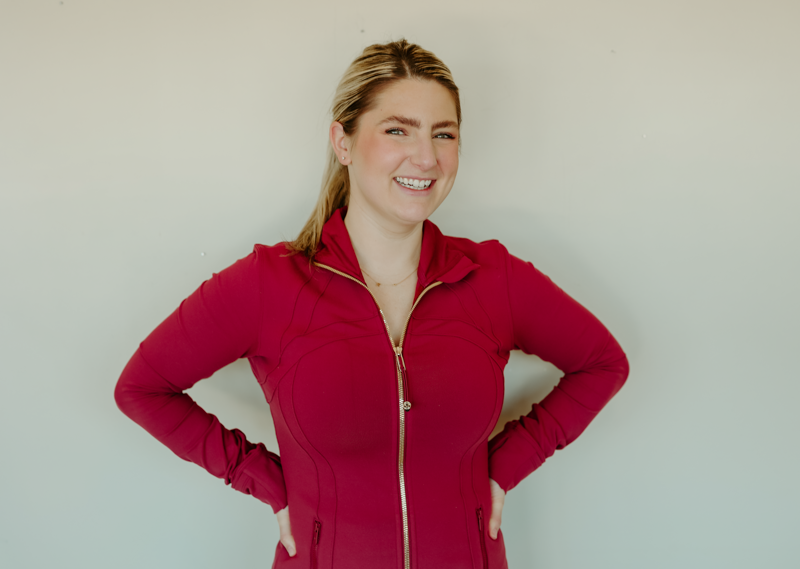 Amanda Lane
I have been teaching yoga, pilates and an array of other fitness classes for over 10 years now! My family started their own gym when I was finishing up college and then I came back to help them run it. I had never intended to start teaching but I started with my personal training license and then it grew from there. Fun fact is that I used to HATE yoga back in high school and college but once I found classes I actually liked, I fell in love with it! I got my Yoga Up certification in Madison first and then about a year later did my 200-hour training in Washington DC and then a Pilates training! Teaching may have been something I didn't intend to do but I just love it and could never give it up – I actually did it throughout my entire pregnancy (up until about 2 weeks prior) and taking off the 6 weeks after seemed so long and I couldn't wait to start back up! I always encourage people to take a class even if they think they might hate it because you never know until you try (just look at me 10 years later teaching something I used to hate!).