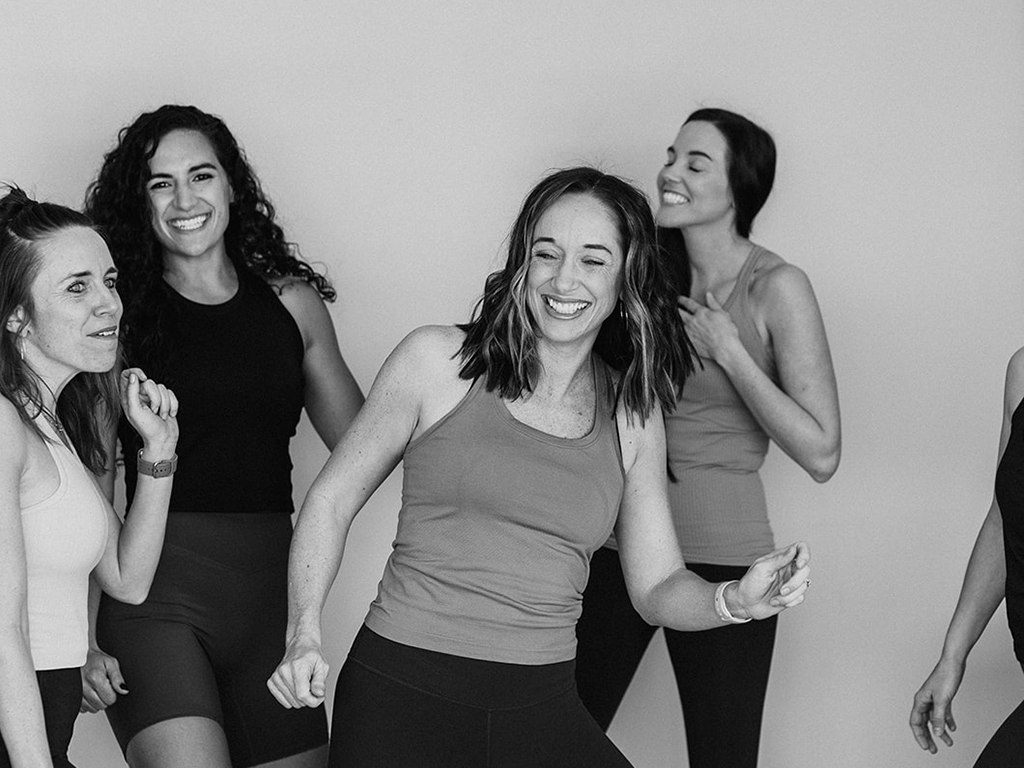 We're honored you're here. And we look forward to meeting you!
New clients enjoy two weeks of unlimited classes for $30.
Soul Revolution has not only improved my health physically, but mentally as well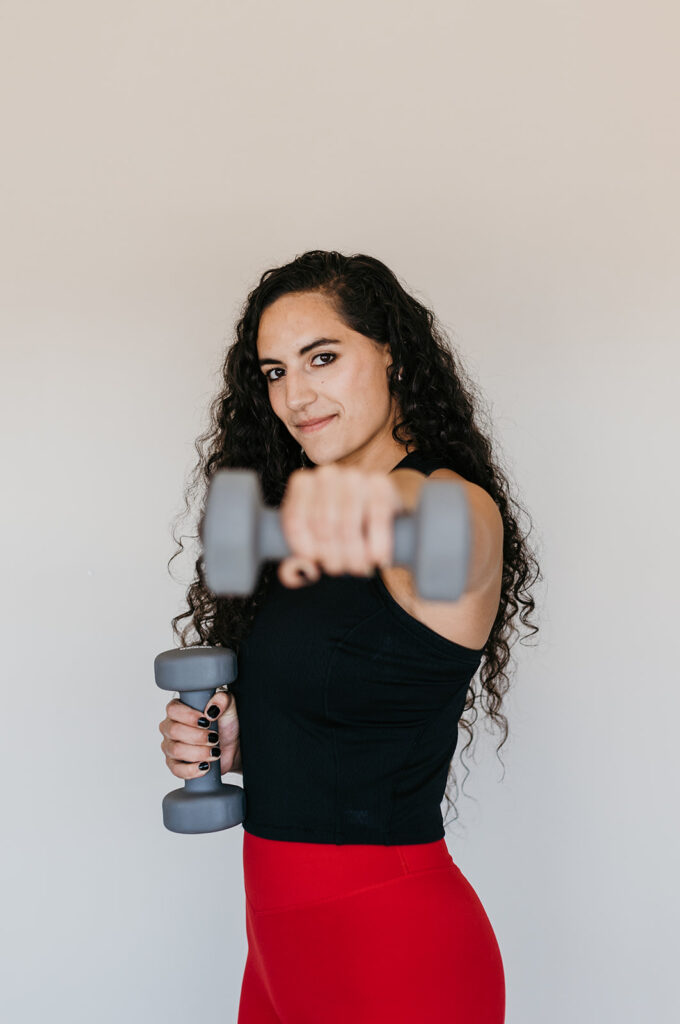 Sweat. Relax. Repeat
Soul Revolution's studio offers a safe space providing an encouraging + non-competitive atmosphere, positive energy, like-minded individuals, and a beautifully lit facility. We want to be part of your journey, and you of ours.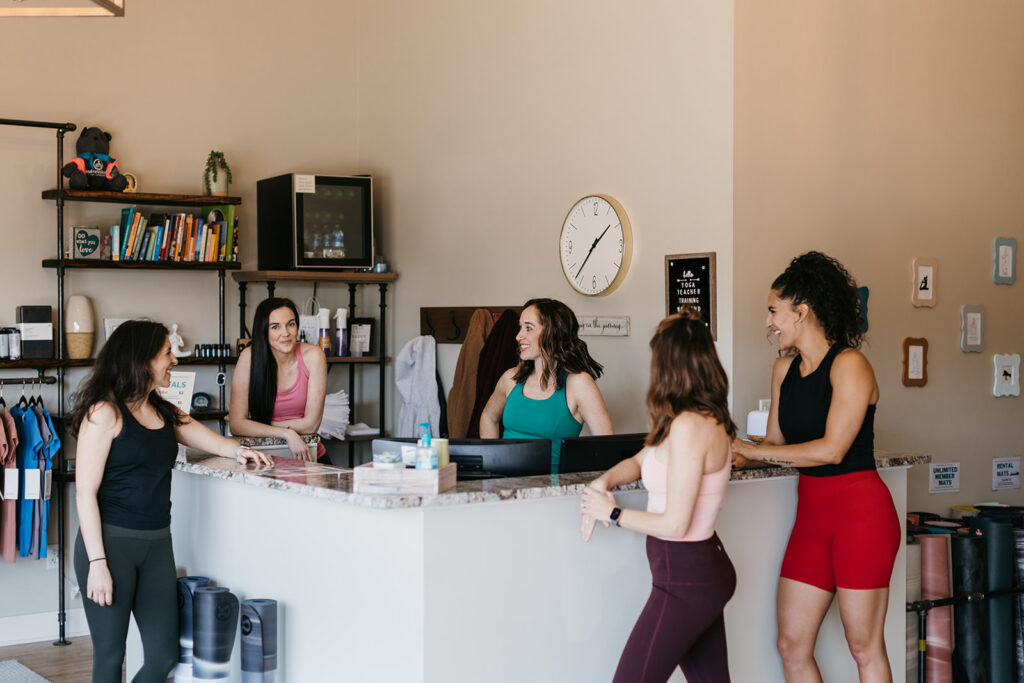 First Class
We recognize walking in the door the first time can be the hardest part. We are here to help + will take good care of you. Here are a few tidbits for your first class to help you feel more comfortable + like a pro your first class:
Arrive 15 -20 minutes early for your first class, please remove shoes on the rugs provided.
Check-in at the front desk. We'd love to introduce ourselves + will have a form for you to fill out.
Prior to class, we will acclimate you to the studio + fit you on your bike (cycling).
Please bring a valid CC with you, all accounts are required to have one on file.
Bring a clean pair of shoes for cycling. NO OUTSIDE SHOES are permitted. Our bike pedals accommodate SPD clip-ins or regular tennis shoes.
A water bottle, towel and yoga mat (unless cycling only class) are recommended. If you need any of these items, they are available for rent. We do provide complimentary hand towels for cycling classes only, + complimentary yoga mats during your first 2 Week Trial.
We lock the door during class, all your belongings will be safe in the studio. Benches, hooks and ample space are available for your things.
Full showers and beautiful bathrooms are available for your use.
Remember, everyone here had their first class at one time too, we are here to encourage you, not judge, we are a community!
Class Styles
Cycling
Turn down the lights and turn up the music! Our certified instructor will bring the class together on the same "road" but you decide your own resistance level for your needs that day. This low-impact cardio boost will burn calories, build muscle tone and increase cardio endurance. The room is set to a cool 64 degrees.
Vinyasa Flowo
Vinyasa Flow-styled class connecting the breath+ movement. Vinyasa, defined as breath-synchronized movement, is a series of poses linked and combined with a rhythm of inhalations and exhalations aimed to build heat in the body. These classes are challenging and powerful, and also accessible for many levels as modifications are offered. Expect to breathe, sweat, and flow leaving you lighter and energized. This class is heated.
Hot 26
The semi-set sequence of 26 postures and breathing exercises, is performed in a specific sequence to flush out every system of the body while creating strength, flexibility, focus, and endurance. A static practice with longer holds, includes balancing, standing, core, backbends and rest. This class was built to stabilize your spine, tone your digestive system, mobilize your joints, and teach your mind to focus so that it can be relieved of anxiety, depression, and other emotional stress. This is our most heated class at a temperature of 105°. It's juicy, it's amazing!(While the extra heat can be a factor, this class is also accessible to the beginner yogi as it is slower paced, has many variations to the pose, and very anatomically directed).
Yin Yoga + Meditation
An hour of self-care.Passive yoga stretches. Deep relaxation. Yin yoga targets our connective tissues –ligaments, joints, bones + the deep fascia of the body. Allow yourself to unplug and recharge. Give in to allow this practice to calm the mind and soothe the nervous system. This is a class to work into your routine, whether you're a beginner, athlete, runner or a busy mind. It helps with flexibility, circulation, muscle recovery and so much more. Enjoy a guided mediation + savasana the last 15 minutes of class. Room will be softly lit with gentle music to soothe you into a relaxed stretch.This class is not heated.
Cycle + Yoga
Bikes + Bands
Experience 45 Minutes fly by on your bikes with this fun Bikes + Bands class. You'll grab the beat and ride the rhythm during your ride plus a great arm workout all in the same class. Resistance bands are incorporated to work your arms + shoulders and you'll leave feeling strong and ready to conquer the rest of your day!
30/30 Cycle + Strength
This 60-minute hybrid class of indoor cycling, cardio, strength training and core work is a total body workout in a fun and upbeat atmosphere.First, fire up your body with a cardio burn in our indoor cycling room with black light + pumped-up music. Next, head into the yoga room for 30 minutes to strengthen, lengthen, tighten and tone your entire body.It's the perfect combination to make you sweat and stay both mentally and physically engaged! 30/30 leaves no muscle untouched!
Hot Pilates
Hot Pilates is a low-impact, high-intensity workout performed in our beautiful yoga room with added heat + humidity.It has a primary focus on your body's core muscles such as the abdomen, obliques, lower back, thighs and glutes. Pilates sculpts much of what people are looking for: strength, flexibility, muscular endurance, coordination, balance, as well as good posture. This class will strengthen muscles + burn fat, without the added stress on your joints. Pilates is great for all levels and you will certainly feel the burn at any level. Leave feeling worked, toned + refreshed!
Yoga Basics
This class will offer a great introduction for the new yoga student, but also provide practicing yogis a chance to go back and concentrate on the fundamentals of each pose. An understanding of the concept backing up is not backing down is apparent in these classes. Emphasis on the basic alignment is taught to both new and seasoned yogis, and allows the opportunity to find a less intense or more challenging version of the basic pose. This class is not heated.
Mobility + Flow
A class for everyone and prior yoga experience is not required as this does not necessarily follow a traditional yoga class. While flexibility + stretching involves lengthening your muscles, mobility optimizes movement and performance by increasing the range of motion within your joints + surrounding muscles. This class will include a bit of flow with a concentration on targeted mobility drills to improve joint function, flexibility + range of motion. It may be common to experience a bit of soreness as you work into different muscles and ranges. This class will help to improve your overall performance, optimize your recovery, help prevent injury and achieve long-term results. This class is moderately heated.
Grow w/ the Flow
Powerful body + mind. This class is all about not only connecting breath with movement, but also finding that your meditation within your movement and while at rest. Enjoy the benefits of moving your body while adding in the freedom of cleansing + strengthening the mind. This class will offer sun salutations, standing + balancing poses, hips and core work, while also adding in periods of meditation mixed within the practice. This may be at the beginning or end, after a strong series, in childs pose or a restorative posture. Grow your practice through body + mind. This class is heated.
Core Strength Vinyasa
Heat it up with Core Strength Vinyasa. All the goodies you love of a Vinyasa Flow class with moves built in for core stability, strength+ killer abs.This dynamic core flow weaves in exercises to activate every muscle in your midsection, from the front to the sides to the back. We'll stretch it all out before a well-deserved savasana. This class is heated.
Yoga Sculpt
Yoga Sculpt incorporates any combination of hand weights, resistance bands and high-intensity cardio bursts for a maximum calorie-burning effect. It's a perfect blend of vinyasa yoga flow, resistance training and cardio to get the best of all training methods. Yoga sculpt allows you to switch up your yoga routine with a practice focused more on strength. You'll find more movement and upbeat music to help you through the workout. Tone your muscles, get your heart pumping, your blood flowing and polish it all off with a challenging core workout mixed in!This class is heated.•30/30 RemixoIt's our 30/30 Cycle + Strength class, in reverse order.This class will start with 30 minutes of strength, followed by 30 minutes on the bikes in our black light and pumped up music cycling room. One of our most popular classes as it combines the benefits of an upbeat cardio boost with the added benefits of strength workouts, all in one class.
Yoga Remix
Keep it fresh with an open mind.This class leaves the instructor a little bit of play space.It may incorporate Yoga Shred (HIIT yoga moves), ladder flows (building sequences) or just a strong power flow, (or even a combination of all the above) giving you the chance to kick your yoga practice up a notch. Breath synchronized movement leads our flow as we blend strong yoga poses, arm balances and new transitions in sequences designed to challenge the body and stimulate the mind.An understanding of common yoga poses and vinyasa flow classes is encouraged. This is a heated class.
Slow Flow
Slow Flow is a great class for both the beginner or experienced yogi. It offers the combination of poses and movements that flow together while holding those poses long enough to work on your breath. For the beginner, it offers pose instruction + modifications and for the seasoned yogi, it allows you to deepen your pose, focus on the breath and marinate in the pose. This low-impact all levels class is perfect for calming the mind, reducing stress, teaching us patience, building muscle as well as mental toughness + clarity, helps prevent injury and improves flexibility. This class is minimally heated.