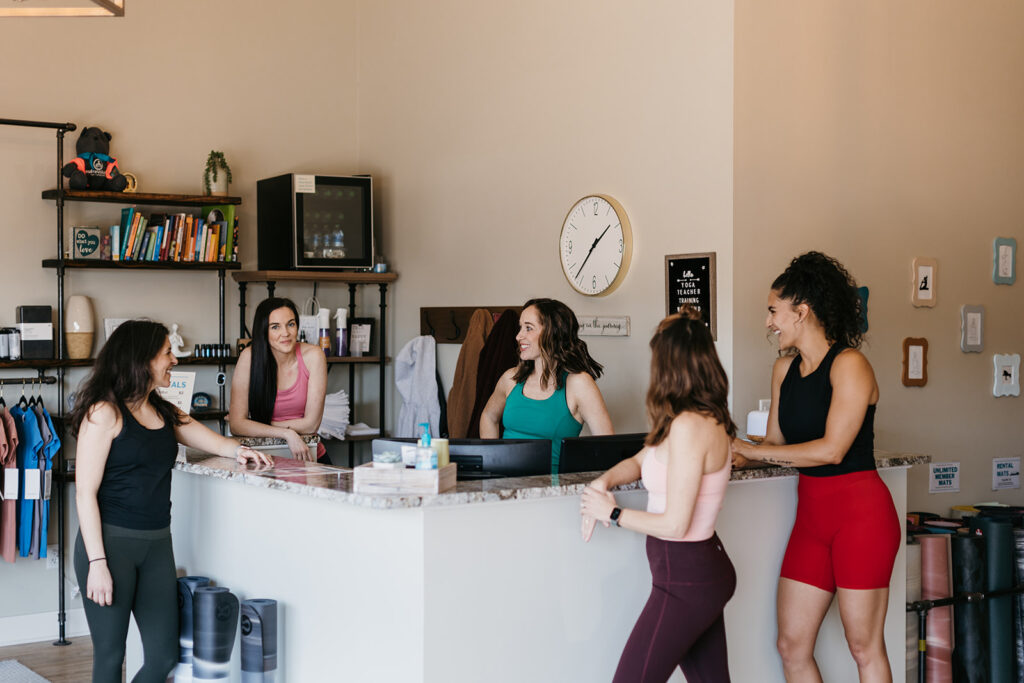 How Do I Sign Up?
Mindbody App VS Mindbody Online: We utilize a platform called Mindbody, and it can be accessed two ways. Through the Mindbody App or by web at clients.mindbodyonline.com. Both of these options allow you to view our schedule, read class descriptions, and instructor bios, view pricing and purchase services. Once you have created a profile and logged onto one or the other, we suggest you do the same with the second option, to link the two platforms and your account.
Start with our Into Offer: 2 Weeks Unlimited Classes for $30.
Scroll through our schedule and choose which class you would like to start with. See our recommendations here.
Choose your class, pick your pricing option, we recommend the 2 Week Unlimited Classes Trial and you're in! Refer to your Welcome email (check spam) if you signed up through our website or Mindbody Online. If you signed up through the Mindbody app, refer to the screens after purchase for your Welcome notes. Or see them here.
Cancellation Policy:
No Shows or Cancellations within 12 hours prior to any Cycling class may be subject to a $10 fee. For yoga/Pilates classes, the cancellation policy is only enforced if class is, or was at any point, full and restricts another member from being moved into class.
Waitlist:
• If a class is full, don't hesitate to join the waitlist. (90% of the time you'll be moved into class).
• If you are moved into class, you will receive a text message. Please make sure to respond ASAP.
• Keep in mind, we have a 12-hour cancellation policy. At this marker, the waitlist essentially becomes null and void and you will no longer be moved into class.
• However, check back on the "studio schedule", (not "your schedule") and if a spot opens, you can book the class.
• If you sign up within 12 hours and then cancel or no show, the cancellation policy will still be enforced.
• If you are moved into a class 4 hours before the 12-hour window, and do not respond within those 4 hours, you will be considered a late cancel/no show (not valid 9pm – 6am).
• 12-hour cancellation policy applies to any classes which incorporates a bike or to any yoga/Pilates class that is full and prohibits another member from attending.
• Please remove yourself from any waitlist you are no longer planning on attending if you were to get in.